Corporate Risk

Investigation Services

Business Background Investigation, Corporate Due Diligence, Competitive Intelligence investigation, Corporate & Business Intelligence, Litigation Support Investigation, Corporate Record Research more

Intellectual Property

Rights Investigations

Trademark, Copyright, Design and Patent Infringement Investigation, Parallel Trade Investigation, Gray Market Investigation, Conduct & Organize Criminal/Civil Seizures, Customs Protection more

Backgrund Check

& Documents Verifications

Employment Background Screening, Education Qualification Verifications, Registration & Certificates Checks, International Public Record Investigations, Other General Verification Services more
About Us
Switzerland Corporate Investigators, is a leading investigation and risk protection group that aims to provide high quality services all across the globe in support of its clients. more about us
Our Services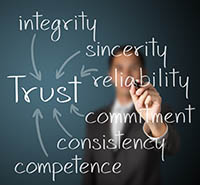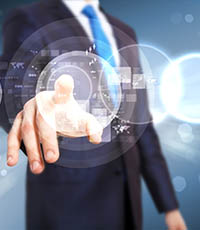 Switzerland Corporate Investigators
A very warm welcome from GREVESGROUP®. We feel proud to welcome you on www.switzerlandcoporateinvestigators.com. Our Corporate investigation partner in Switzerland are accurate and do detailed investigation of every case assigned to them. The scope of the investigation and security sector covers everything from surveying, technical monitoring, research and surveys to covert and unconventional investigations. Through experience, individual solutions and perseverance, we achieve the goal: the complete and unobtrusive documentation of relevant incidents, proof of security and the clarification of facts.

An accurate and detailed investigation report is always the result of our work. Complementary and, as required, we provide illustrative picture and video documentation. A mix of resources tailored to your needs guarantees a high level of efficiency at manageable costs.

Our online presence is into professional Corporate Investigations in Switzerland. We are basically a Risk Management Group, providing comprehensive investigative and intelligence services to their International clients like Law-firms, Fraud Examiners, In-house counsels, International Process Servers, International Corporate Investigators, Corporations, Exporters, Insurance Companies, Financial Institutions and other corporate individuals in all parts of Asia. We are professional corporate investigators handling corporate investigation services in Switzerland and other parts of the world.

Our Corporate Investigations Company is exceptionally experienced in Corporate Investigations in Switzerland & we specialize in: Pre-Litigation Investigations, Insurance Investigations, Company Reports & Research, Fraud Investigation, Background Checks, and Due Diligence Investigations.

Our due diligence investigators in Switzerland are self-motivated and are excelling in their goal of fulfilling the various needs of local/international clients. Most of our investigators are operating in various locations of Switzerland including major cities like Zurich, Geneva, Basel, Bern, Lausanne, Winterthur, St. Gallen, Lucerne, Biel/Bienne & Thun.

We are confident in our mission of providing excellent corporate risk investigation services in Switzerland. We are prompt in responding to your queries, so that you don't have to wait anymore for the solution of your problem.

How to contact private investigator in Switzerland, or to know more about Corporate Intelligence investigations in Switzerland, kindly write to us at info@switzerlandcorporateinvestigators.com.